I started designing Logos for "Z-Flex" at Toucan Art Studio located then on Electric Ave. in Venice, CA in the mid 1970's.
Jay Adams father, Kent and I were friends. Kent was the pioneer / creator and founder of Fiberglass Surfboards and later Fiberglass Skateboards, "Z-Flex" and later the Laminated Wood Skateboards, "Z-Woody" . I also designed the Logos for their "Z-Groove" Wheels and "Z-Smooth" Wheels .
Kent asked me to design the Logos for his Fiberglass Skateboards and that's how I became "Z-Flex's" Logo Designer.
I also did full page advertising copys for "Z-Flex" Skateboards and "Z-Groove" and "Z-Smooth" Wheels in SKATEBOARDER MAGAZINE.
All work was hand done without the aid of a computer.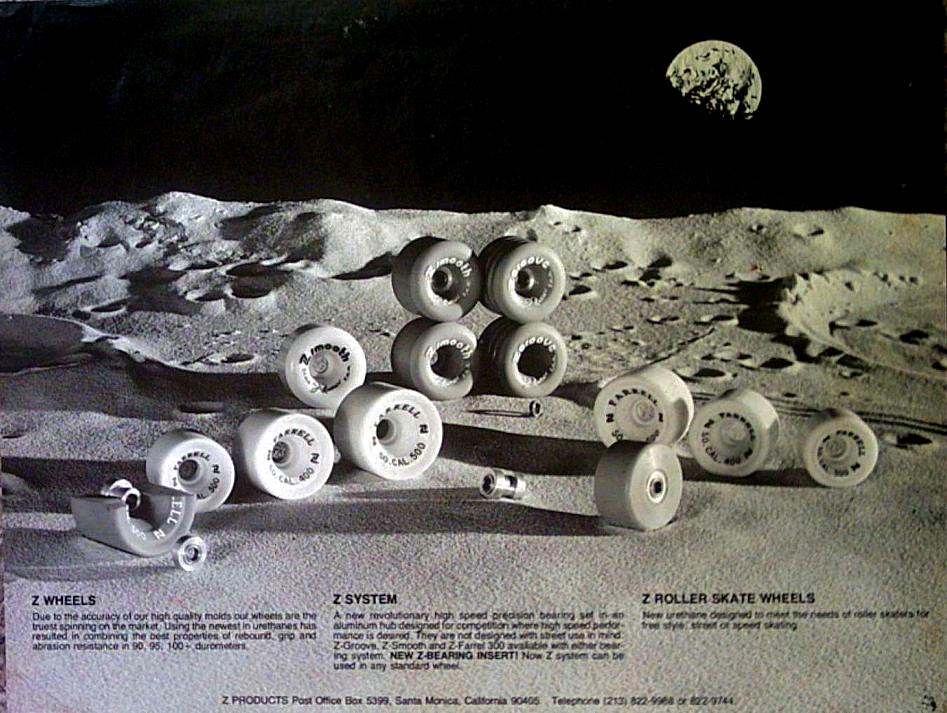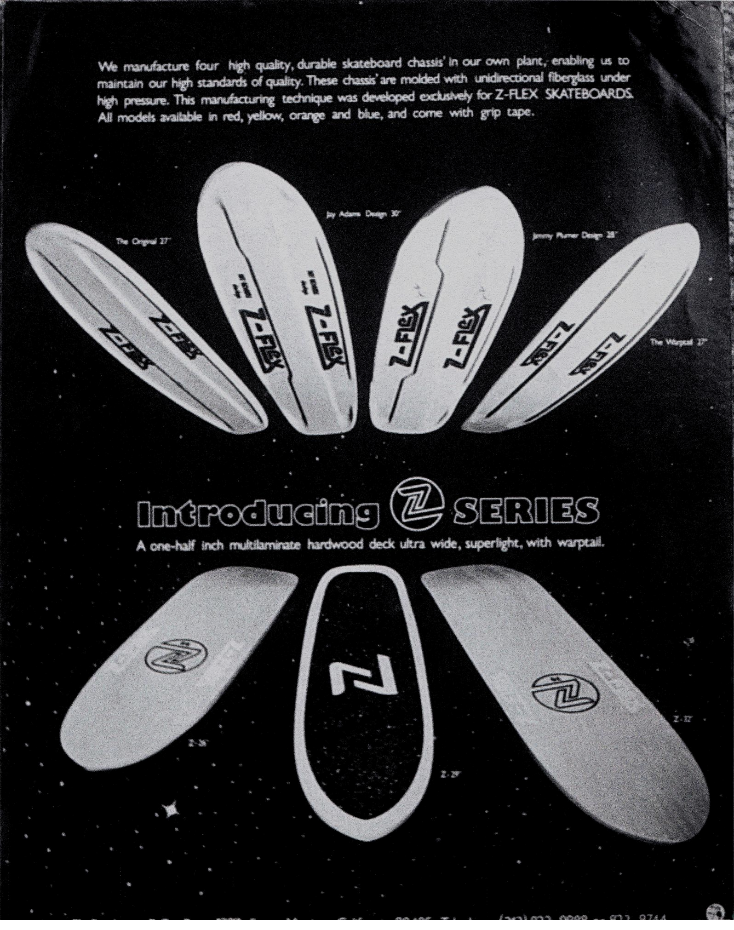 Full Page Advertising of Shogo Kubo's "Z-Woody" SkateboardE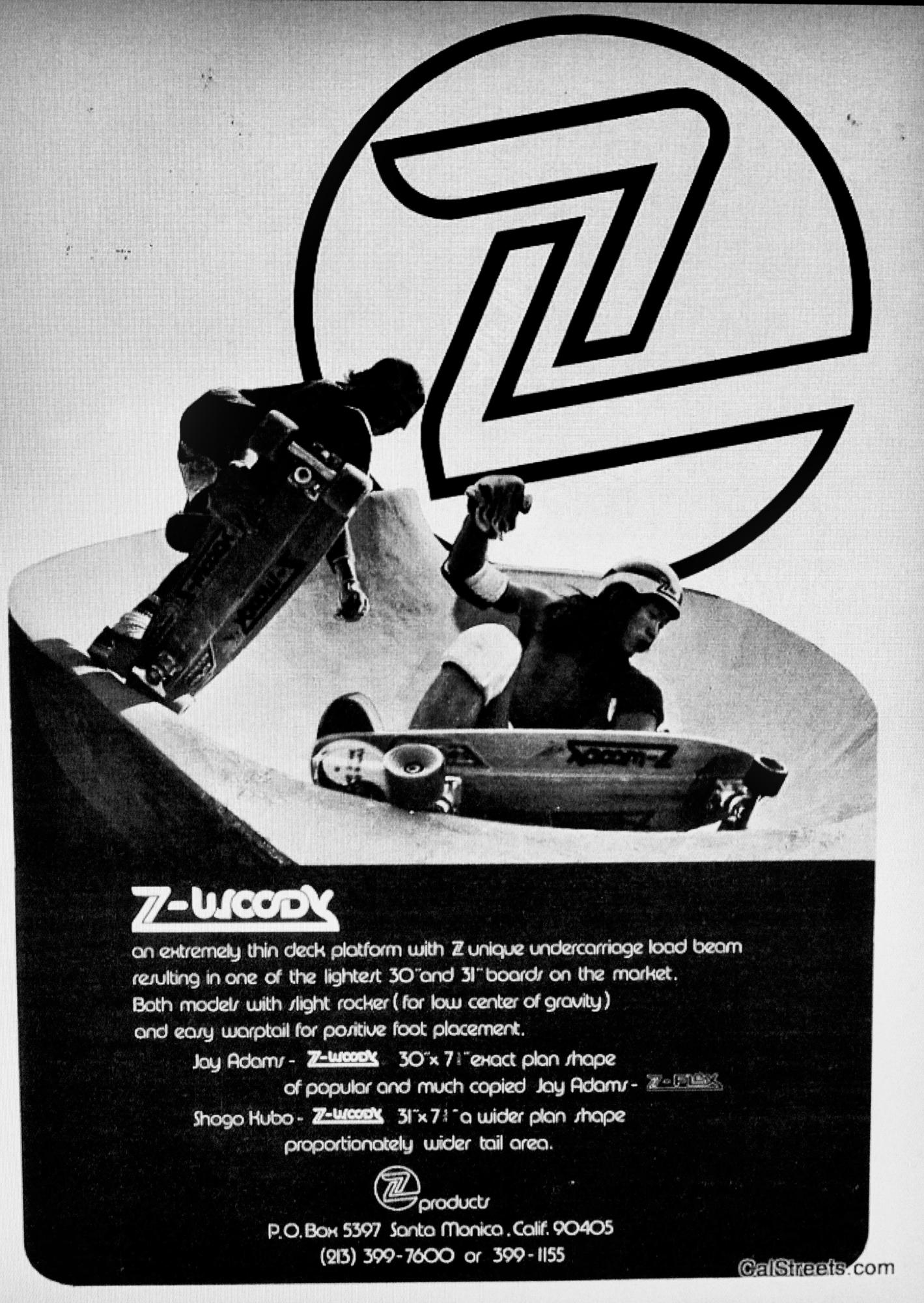 Graphic Design by Rene Holovsky
Full Page Advertising for "Z-Pig" Wood Laminated Skateboards
Full Page Advertising for "Z-Groove" Jimmy Plumer wheels
Full Page Advertising for "Z-Flex " Fiberglass and Wood Laminated SkateboardsE
Full page Advertising for the SKATEBOARDER MAGAZINE
The very new "Z-Groove" and " Z-Smooth" wheels for Skateboards
and Roller Skates along with Precision German Ball Bearrings.
I formed the Moonscape and the

Creaters with

90 lbs. of sand on a 4' x 8'

sheet of

plywood, then carefully placed the wheels and barrings to create the ad design. I also did the lighting for the shoot.